posts in category
Gratitude
Monday, May 11, 2020
Why a mantra?
Do you have a mantra? I have been using them pretty often this year to direct my thoughts and calm my spirit.
When I first heard the term "mantra" years ago, it seemed like this weird, new-agey thing, that you just had to be Californian, named Chloe or Zoe, and sit around in long flowy dresses, or yoga pants being zen. Not me, for sure. But I still used them over the years, from time to time, and since last fall have been using them much more frequently.
What is a mantra?
1.

(originally in Hinduism and Buddhism) a word or sound repeated to aid concentration in meditation.

2.

a statement or slogan repeated frequently.

"the environmental mantra that energy has for too long been too cheap"
Now, to me, of course the first one would be used in meditation. I have been known to use those occasionally, because the mind loves to wander. But in this case, I am talking about the second. I use mantras to calm my spirit when I feel it bubbling over (in a not-so-positive way). For example, "All is Well," is very helpful when I feel anxiety starting to build. "God is in control," is another simple phrase which helps me regulate anxiety.
I have a headful of dreams I want to accomplish and often feel I am spinning my wheels and never getting there. Since I put hours and hours of work into my business and blog, I find it frustrating to not be getting where I want to be. Most of my reading suggests I need to just lay off a bit with the stress and worry. "Ask and ye shall receive." "Let the Universe know what you want, and then sit back and listen." These are the ideas floating around which I hear often.
Now, there are conflicted opinions on what this means. Some people say to be very specific about what you want, then sit back and watch and wait. Others say, "Well, God didn't just make this whole Universe so he can hand you a fancy mansion." Okay, they probably do, I made up that particular awkward sentence. So I think the truth lies somewhere in between. You need to be communicating with God in order to get the guidance to go where you need to go. Once you have talked to God, poured your heart out, let you wishes be known, then you can sit back and watch the events unfold. The thing is, they don't always unfold exactly the way you want them to. Perhaps you are praying for a fancy sports car. You may find yourself placed in a situation where that does indeed happen for you. Alternately, you may find your own self and heart being changed by a chain of events which makes that sports car no longer so very desirable. It's okay to want and expect things, but one needs to be open to growth and possibilities which were never imagained.
What this leads me to, when I am feeling so frustrated with my lack of worldly success (although, goodness knows I have plenty and more! I have been very blessed), when I feel I am losing focus, and wonder why I keep spinning my wheels and sharing these thoughts, which are so embarrassing to share, I find the simple morning mantra, "Show me the way," to be helpful and calming.
"Show me the way," acknowledges there is a plan, there is a path, which leads to greater things and fulfilling destinies. It acknowledges I want guidance from God to get to get there. These simple words acknowledge my strong desire to do and create more in a powerful way. And they help me to feel peace and trust that help is coming.

For me, choosing a daily mantra, is like choosing an ongoing prayer in a sentence which I want to communicate it with God. Sometimes it is a simple affirmation to soothe my nerves, but often is a prayer, asking for guidance. When I feel confusion or anxiety or concern rising, I can simple take to prayer with my simple phrase, "Show me the way."
And once I let go out of the desire for a specific outcome, and realize this help may lead me down paths I never imagined, I can go forth with peace and joy that God will guide my heart towards the highest path of growth.
Finding your Mantra
If you are interesting in find your own mantra, a simple web search should lead you to a variety of sites with advice.
This one
on Oprah.com explains how to choose a mantra which is personally meaningful to you.
What is Your Personal Mantra
is a site which has a fun quiz. Although the pictures are no longer the working, the quiz still does-you will just have to read the explanation below where the picture should have been to read the "advice."
If you are trying to choose a mantra to supplement your yoga practice here are some ideas:
Friday, April 10, 2020
Today I was pouring myself out in words, playing up the melodrama, and feeling sorry for myself. I referred to my younger self as poor. Then all of a sudden little things started to happen, and I realized once again how lucky I have been.
What I realized:
We didn't have a lot of money, but we had a mother who read to us which is worth its weight in gold.
I remembered a time in high school when we were running errands for French (as juniors). We stopped by my townhome, because I needed something. "Wow," my classmate (with the car) said, "How much do you guys pay in rent?" I told her. "That's what we pay for our house and these are much nicer!" Just a moment before I had been embarrassed over the trials of living in a rental townhome, and she was legitimately saying it was nicer. We stopped by her house after, and I understood.
I remembered visiting a friend in a nearby neighborhood. My mom dropped me off with plans to pick me up later. As we walked back to her room, which was on a glassed-in porch, I noted there were no cabinets under the sink, just a cloth hanging there. Now, there is nothing wrong with that and it could be quaint, but it was my first time seeing someone in such a situation.
Then I was also lamenting having to make meatless meals for days on end for my kids when I was in college. Oh the horrors! And then as the day went on I realized, "My God! I had meals for my kids! Some people eat meatless meals every single day. By choice! I was able to go to college as a single mom. Sure our house was a bit crappy in large part due to my own poor housekeeping, but to pity myself as poor? I was so lucky!
And finally, I was taking a long, hot bath searching through Zillow. Now typically I look at higher end houses for fun, but today, I decided to look at cheap houses just to see what was out there, and I saw some of those places and thought, my goodness-people live there. People get naked in that house and touch those floors with their bare feet, and I realized again, how darned lucky I have been.
And I had to shake my head at my own foolishness. Perspective is EVERYTHING. I know you have heard it many times before, but there are people out there who only DREAM of things you have. I have more than so many people on this earth, and if half of it went away, I would still have more.
How is it that we get so lost in searching for what we lack or have lacked, that we fail to see all the abundance around us, over and over again?
I need to make a sign, like Augustus Waters mom would put up, reminding me just how very lucky I have been in this world. I'll hang where I am forced to see, and I will remember what a wonderful world this is.
Sunday, April 5, 2020
Listen! We are living in some crazy times. If you are anything like me, or say, the other 7. whatever billion people on this planet, your whole life has been turned upside down in just a few weeks. Although most of us are holding on the hope that things will eventually (and hopefully soon) get back to to normal, we are still going through a huge amount of uncertainty, upheaval, and resulting stress.
To get through these times without losing my mind, I find it helpful to keep a stash of little things in my back pocket to lift my spirits, so I can continue to be the strong and mighty queen the world needs!

This post contains affiliate links.
1. Rehydrate every morning
I find it hard to drink water, especially upon waking, EVEN IF my throat is dry. One thing that helps is having a quick 8 ounces before I start my coffee brewing (seriously it almost makes me gag, I don't know where this aversion comes from), and then sip another warm cup with fresh squeezed lemon. Somehow when I warm up the mug of water, and splash a little zesty lemon it becomes a palatable treat!

I've got to get this happy cup!



2. Caffeinate
I like my coffee. Dark, rich, and hot, just holding that steaming cup in my hands in a fantastic morning pleasure. If coffee isn't your um, cup of tea, perhaps trying a cup of tea will give you a lift. There are so many varieties of coffee and teas, both caffeinated and decaf, you can easily find the right brew to lift your morning mood. Anything that becomes part of a quiet morning ritual will enhance your day and bring a feeling of wellness. When it comes to favorite brews, I swear I love the Walmart Great Value French Roast K-cups. To increase the value of that minute or so waiting for the Keurig to heat up and brew, I do between 20-30 various squats to tone my legs.

Go crazy and consider this coffee:




3. Morning Meditation
I am not going to lie. I am not a super-meditator who can sit for 45 minutes visualizing world peace (although if you are, you go!). But I like to sit and listen to a short meditative lecture on the Simple Habit app, while doing slow stretching exercises to warm my body up and loosen for the day. After that, I will listen to some white noise or meditative music and practice true meditation and visualization for oh, an average of around 6 minutes.
If the Simple Habit app isn't for you, here are
links to several other similar sites you can try
!
4. Hiking
Photo by
Toomas Tartes
on
Unsplash
While not my picture, and apparently that photo was taken in Chile, I love hiking. I don't do it nearly as often as I should, because the hump I have to get over to pack enough for the kids and get all the stuff ready seems to outweigh my perceived benefit of pushing through, but when I do push through I always am delighted I did. I love the outdoors, the scenery, the exercise, and even the confidence I feel when I manage rocky terrain surefootedly. Nothing as of yet has compared with our short family hikes in Rocky Mountain National Park, however, I have explored Ozark hills, quiet wooded paths, emerald green paths atop the Cliffs of Moher in Ireland, and I plan to see how the Alps compare to the Rockies as soon as fate allows!
While not technically hiking boots, these were my go-to boots on rainy walks in Ireland:
I swear I love these things. I get so excited on work days when it is wet and rainy. A perfect excuse to wear my two-year-old boots!
5. Favorite Movies
A little media can be good for the soul. Watching a tear-wrenching film is often the carthartic release I need to look at the world through new eyes. Most of us are getting more than enough screen time. Let's just make sure it is something worth our time which enriches our lives. For you it might be a silly comedy, an action film, or a light-bright rom-com. You do you. You deserve it.

Or watch something fun, like the movie we got my youngest child, Alec's name from (I am totally the dorky blonde girl)





6. Reading
I will never have enough time to read. From fabulous fiction which takes me away to a better place, to informative and inspiring nonfiction which helps me discover who I was meant to be and encourages me to become that person, there are so many amazing books out there! Now that my life is so busy I read a lot more nonfiction than fiction. It is just so much easier to skim and drop off and pick up a nonfiction book. But every now and then a fiction book will grab ahold of me and won't let me go until we come to that shaky, sleep-deprived ending. Heaven!
I'll be posting on my current reading soon.
7. Brainstorm Fun Ideas
From bucket lists, to do now dream lists, to planning imaginary virtual vacations, I love to think about the all the options in the world, and think about what it would be like to make it happen.
I have recently been inspired by my reading of How to do Everything and Be Happy, by Peter Jones. It's a simple book to help you feel brave enough to take back some time and has practical hints on how to organize the things you want to do and get them done.

This is one of the books that is cheaper in paperback than kindle...




8. Practice Letting Go
Letting go of past hurts and disappointments is never easy. But it is the KEY to a happy outlook. Give yourself the time to really dig in and feel the feels and then when you are ready, look for the lesson, and move on. Learning not to hold grudges and not to drown in self-pity has given me the power to control my own happiness, and I recommend giving it a try. This is a lesson which requires practice, because once forgiven, doesn't mean always forgiven. The stubborn heart when challenged will bring back those unpleasant memories, so it helps to think of forgiveness as an ongoing process you can practice again and again and again.

I am sorry. My good-girl-ness doesn't usually like bad words, but is just so right on. A good short affirmation for yourself!



As you can see, these are simple ideas. Not a one of them is too crazy-hard to implement to increase your daily happiness. While you would obviously want to switch out the ones which don't work for you and put in things that make you, personally, happy, the key is to add a little joy to your life Every. Single. Day.
Wednesday, March 18, 2020
Image From Wikipedia
This is a time when I feel very small. We read and talk and posture and learn, always working to convince ourselves that we are bigger, we are strong, we are enough. And then something comes along and we realize we are just one wave in an enormous crashing ocean. All the answers , all the power seems to seep away and like a child dependent on an abusive parent, we hold our hand out to powers we don't really trust and drink in their words because
what else can we do?
All my spiritual exercises and practices make me feel very silly. I read an article about not giving or taking ibuprofen with this illness and thus HAD TO GO BUY Acetaminophen (Tylenol). I was embarrassed about showing my frailty as a human, my dependence on these bits of information laid bare, but as I walked through the eerie night, away from the clicking traffic lights (the streets were so quiet) into the drugstore, and back to the pain reliever aisle, I found just one lone bottle of children's liquid acetaminophen left. I was not the only worried one. And I felt both justified and sheepish at the same time.
I picked up more coffee, because I know what is important, noted the lack of toilet paper and paper towels, and picked up the teensiest little box of Kleenex, because you never know. All the interactions were awkward between everyone, and I stepped back into the quiet night feeling so alone.
And I try to put a spin on it, and it is a little exciting. I know. I know! I am immature. I am not supposed to say that. It is horrible and my mother would berate me so, but if I step back for a minute I think, this is feeling we have been chasing for years. Chasing around with our dystopian novels and movies, wishing we could really touch and understand the depths of life. And here it stands, surreal, and I feel as if I am standing in molasses and my head is filled with thick, numbing syrup. I don't feel fear. Just anxiety. And confusion.
And I think eventually it will all go back to normal, because what else can I think? and I hope the casualties of life aren't so great. I hope unemployment is short and recovery is quick both in human cost and fiscally, because I worry.
And I can close my eyes as I type and pause for a minute, and in the eeriness of this quiet, quiet world, I can feel our pulse, shared and steady, and love how we are all in this together.
Whatever it is.
Saturday, March 7, 2020
I am feeling a bit like a hypocrite this morning. For one, last week was a fairly negative one. I overshared with a couple of people at work on Friday, due to a stressful situation and feel a bit of regret. Especially since a big thing I overshared about seems better. I should feel better that it is better, but instead I feel I was blowing it out of proportion to get attention or sympathy or something. Then I was feeling anxiety about possible future events outside my control and found myself directing that anger in the wrong way. Don't get me wrong, it was almost entirely internal, but a few less than complimentary comments on my part have me stressing. I am better than that. I know better than that. And if I don't handle the internal struggle, eventually it become external and that's destructive.
A family member has been ill and is struggling with dealing with illness and weakness, and I fear he is making it worse with his worries. He doesn't seem to be getting out or walking or doing any of the things he has always loved and which ironically probably kept him healthy for so long. It is hard to watch someone flounder, especially when you feel if they would just listen to advice, relax, take their meds, and stop the alcohol and nicotine roller coaster, they would probably be just fine. But he feels he is dying. And maybe he is. He is closing the world off around him and that is not a good way to flourish. He is saying anxious I love you's, and my brain wonders if it is anxiety and depression driving him or intuition. And it worries me.
And the house is a mess.
And I sit here, feeling like a hypocrite,
Who am I to give advice on living to another person? Who do I think I am?
That's the feeling running through my veins.
But it is just twisted perfectionism hounding me. This idea I harbor telling me perfection is attainable if I just TRY HARDER, and then I will be fit to give advice.
Nonsense! I mean really. A big load of bull. Everyone struggles.
First thing to be done is take a big, deep breath, and then let it out. And then another. And another. The second thing is to mentally take this pile of worries and push it away. Seriously, I am visualizing a big brown dirty scruffy Charlie Brown pile with a white sign and red letters painted "Worries," and just pushing it all away by hand. I don't have to carry this load.
YOU don't have to carry this load. Push it away! Now it's all there, but it isn't blocking the path. From perfectionism, to desiring control to ensure a perfect outcome, to worrying about things which are in someone else's hands, I acknowledge that I can't fix all this. I can however stop tormenting myself with it all.
Now, I visualize myself walking right past that pile down an open path (sun setting in the distance, of course). And I feel lighter.
One of the hardest things to do, when you are caught in a negative cycle, is realize what it is. It is just you choosing to focus on the wrong thoughts. PUSH THOSE THOUGHTS AWAY. Unless you are actively coming up with a plan to alleviate your concerns, just thinking about them, running circles around your brain, is not going to help. It is going to keep you stuck.
Newsflash! You are going to screw up. You are going to say the wrong thing, leave the wrong impression sometimes, and deal with family illness. It's going to happen. Ruminating will not take the words back, scrub your impression clean, or heal your sick person. It won't. YOU CANNOT OUTTHINK MOST OF YOUR PROBLEMS. I have been trying for years. I am no Einstein, but I know some things (though I have forgotten so much more than I know-which reminds me, you know when you meet that person who not only can recall a lot, but can quickly use it in arguments and discussions? I envy those people. Meanwhile I am over here, like, Hmm. My gut tells me you are wrong, but I need to go home read some books, search my soul, and figure this out. I will get back to you next week, how's that? I guess that is why I like to write. Meanwhile, the world is following that quick thinker and easy speaker EVEN IF THEY ARE WRONG, because that's how the world works. Silliness).
When things are just wrong and you believe you have screwed up one of the best ways to get relief right away is to just stop everything. Stop digging that hole. Stop trying to fix the problem with thoughts and words and just be still a moment. Then walk past the problem. I get it. The problem is still there. I do understand that, but you do NOT have to live a life of misery because you are not perfect, or because certain things are simply outside your realm of control. You don't. Just stop, gather your wits, and walk away for a bit. And later, when you are busy in a project, doing a hobby, watching a favorite show (and make sure you really love what you are watching or do something else. Life is too short for mediocre), or just sitting completely in the moment watching the world around you, you will find that the problem might not be so bad.
And what if it is? What if that pile marked "Worries" is persistently following you and there are serious problems stacked up in that pile? I guarantee if you take a break from them, if you write them out and leave them to a higher power, and ask for help in solving them, the help will come. I don't guarantee it will be the answer you want or the way you want it. But if you can pull yourself away from demanding it all go down in a certain way, it will all work out in the end.
So my 3 steps in a nutshell?
1. Stop and breathe. Breathe deeply and exhale through your mouth several times. Feel your shoulder, chest, and upper back relax with those breaths.
2. Visualize that pile of worries and push it away.
3. Walk past that pile into the distance and start doing something else. Something you love, something you have to do, something constructive, or something frivolous. Just get busy, even if that means just watching the birds hop along in your backyard busily searching for their next meal.
You can revisit the worries later. Now is not that time. Now is a gift. Unwrap it with joy.
Sunday, March 1, 2020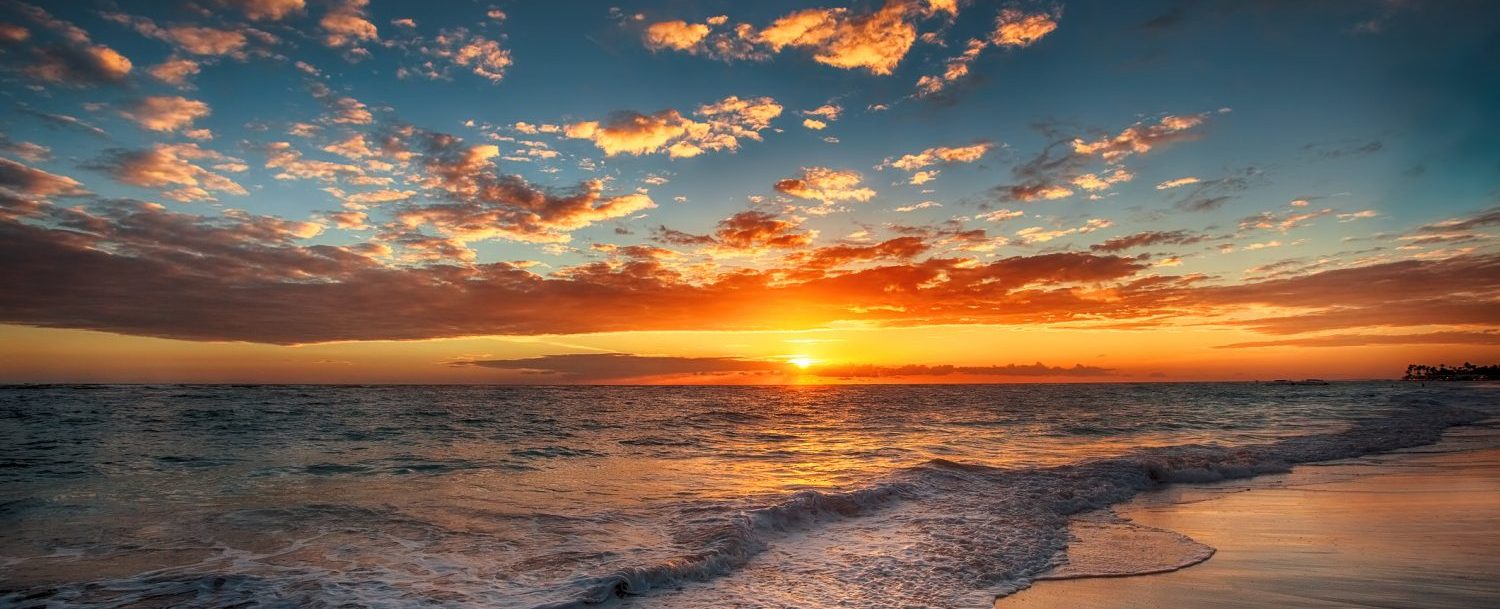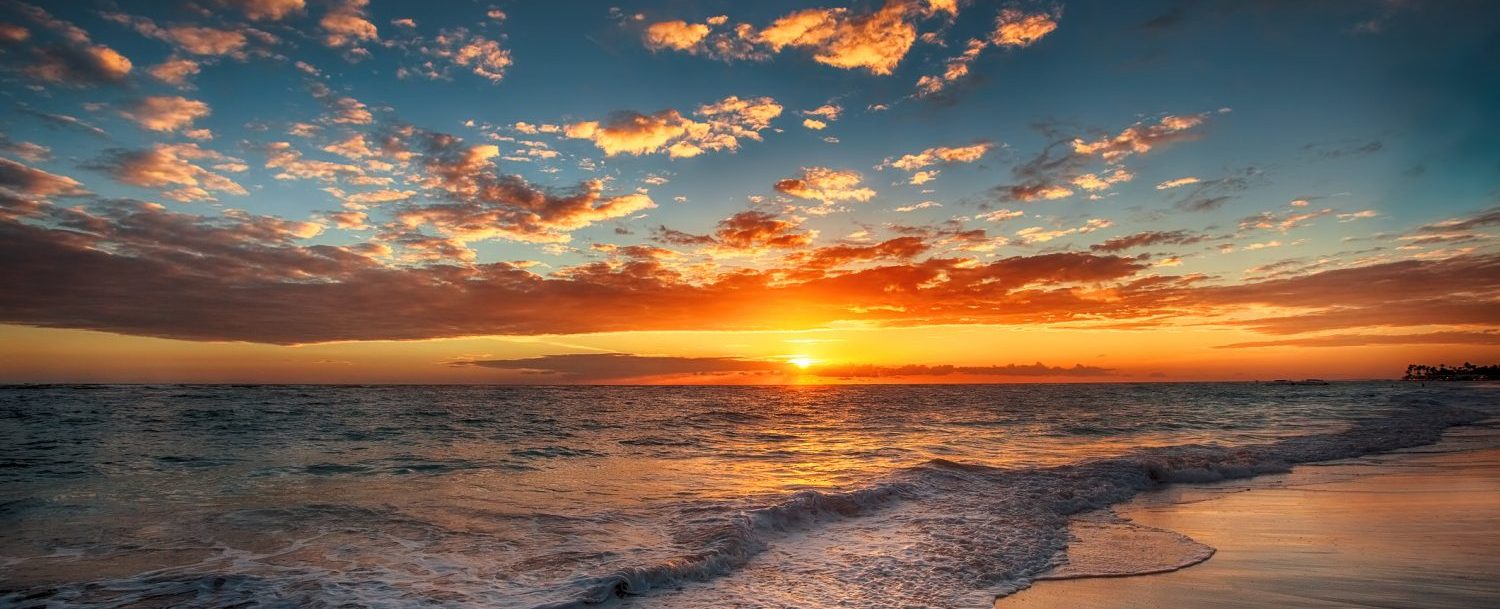 It has been a long and beautiful weekend. The days crawled by as the children played with neighbors in 60 degree weather. I did next to nothing. Oh, I did some maintenance housework, my husband and I rearranged the bedroom, (managing to avoid the Coffin position for the bed, for those who read my personal blog), and the house received a good airing. I did some things for my online shop, but really, it has been a lazy weekend.
I paid off my library fine for the coffee damaged books, and have more on reserve. I have been listening to books on Audible, but this will not be about them.
I found a short little article which so succinctly summed up my feelings on healing and responsibility, by Brianna Wiest,
Trauma is not Your Fault, but Healing is Your Responsibility.
This article has been timely for me because I find myself being reminded of snippets of unpleasant memories. Not the memories of my many, humiliating mistakes, but memories of moments outside of my control. Many of these occured as child, a few as an adult. And sometimes it is helpful to be reminded of the pain and trauma of the past for various reasons. For one, a depth of feeling brings a sense of painful angst which drives me to write, drives me to create. Also, little Jill just sometimes wants remind the world, she is still here, and the scars still mark her skin.
But, the thing is, noone can fix the pain, but me. It doesn't need erased. It needs acknowledgement. But acknowledging it and dwelling in it are different. We all have our scars. In some way, we have all been hurt. Some have faced more trauma than others. I am luckier than so, so many who walk the earth. If I don't choose to learn and grow and takes steps to make different choices, my life can never accomplish what I was intended to accomplish. So while at times I choose to snuggle up with the inner child and hold her, I don't choose to live in that place.
I believe in a higher power who listens to me and helps me. If I ask for strength, or guidance, or wisdom, or even for unspecified help, I believe I will receive it. We are our own superman. We are the ones who intervene for our more fragile selves and take the leap of faith and ask for help. We are so strong and so powerful when we learn who and how to ask.
If you are like me, a part of you is dismayed with this focus on self. Perhaps you, too, feel your focus should be on helping others. But my dear, you can't save anyone until you have learned to save yourself (or to ask God for the help you need). You can't hold your child aloft in the crashing sea if you don't put your life preserver on, too. There are so many things I wish I understood decades ago. But with faith I walk forth, and the blame game stops, and the healing begins.
Thursday, February 20, 2020
"Imagine having a friend who always made you feel bad about yourself because every time they came over they told you what was wrong with you." That loosely quoted quote came from my morning motivational series on discouragement.
I have been discouraged! Anxious. Stressed.
I realize a great deal of this comes from my own perfectionistic tendencies. I apply these to myself as well as others. I think part of me sometimes feels there is a positive proactivism in being perfectionistic and that in harshly holding myself in line, I will become the better person I want to be.
As we know, though, the inner critic, often backfires when it is too harsh, too unaccepting. Wisdom tells us we will let ourselves down. I will make a snarky comment without forethought, or a customer will be disappointed because they didn't read all the available information. My natural tendency is to jump harshly on myself. Rude comment? Welp. That's it. Noone will ever like me. Angry customer? Welp. I suck. Why on Earth would I think I could run a business? And I feel this shame over myself.
But Gosh darn! Enough already. The anxiety riding in my belly this week, requiring me to rely on Benadryl to relax into sleep and to wake up in a slight fog is just so absurd.
I made a snarky comment. Most people will know that snarky comment is a reflection on me and my insecurities. Other people make snarky comments all the time. That doesn't mean I should just not care what I say. But rather, the moment has passed, and I need to let it dissipate, and move on.
My unhappy customers? Well, on the one hand, it was spelled out clearly on the item page when shipment would come. Shipment has been slightly delayed due to issues with the supplier and a health scare, but not significantly so. However, as the seller, I have to realize people probably don't take the time to read all the information carefully. I have to either not presell, or make it very clear along with a follow-up email offering a timeline and a way out.
I have to LEARN from this, not throw in the towel in shame and discouragement.
I believe in the inner critic. I believe in holding ourselves accountable and pushing ourselves onto higher moral and professional grounds. However, the inner critic has to also be loving. The inner critic has to offer proactive help, not helpless disappointment. Working towards kinder thoughts and words is always a good thing, but allowing myself understanding and the ability to occasionally screw up is required. I don't know anything about running a business. I have so many things to be proud of including the signs showing that I am on the verge of beginning to figure how to make it profitable. That's a huge leap since we really started up last July. I am becoming more knowledgable and competent all the time.
I need to recognize and realize those accomplishments. I need to continue to work towards giving myself grace and mercy. I don't HAVE to punish myself, just as I don't have to punish others when they let me down (or make the occasional snarky comment-although, I wonder, if my quest to become the loving and sweet Melanie Wilkes, if I will make myself into the most boring person on the planet. Time will tell, I guess). I think that is the balance I struggle with. I spent years self-repressing and hiding because I didn't trust myself, and as I have struggled to break free from those self-imposed prisons, I tend to sway when I make mistakes and upset others. It's a process I suppose.
On a side note, we talked briefly of out-of-body experiences and life after death in the office yesterday, and I was so happy. I think of these things all the time, and it is so fun when other people join in!
Thursday, February 13, 2020
You know it is one of those days when
Daniel Powter's Bad Day
is running through your brain like your theme song. It started early. It was just off. My classes were fine. The kids were fantastic. We talked and laughed, they asked questions, I answered. Behaviors were great. Even the kids who challenged me had valid points, which was refreshing. I got enough sleep. I liked my outfit. My hair was a little questionable, but nothing is perfect, right? But everything felt off. Every offhand comment felt like a smudge, a swipe, a swat against who I am as a person. And I felt this creeping shame crawling over my skin, flushing my face and branding me as a misfit. I dreamed of a hot bath and a good cry, but nothing was really WRONG. So there are no tears.
There was this thing nagging at me and bugging me, until big girl Jill, came up, snorted, labeled it jealousy, and I had no choice but to deny it and build a story to fight against it, or acknowledge it and roll with it. Big girl Jill is actually pretty wise, so I listened to her.
Then Tierney had a phone call from an upset customer wanting to know where her things were. I get it-she sent us a lot of money-but she neglected to note the page said these were preorders and wouldn't begin shipping until mid-February. So I called her back and soothed her, but this flashing "Failure" sign was lighting up my brain.
I haven't had my morning time this week. People keep waking up early, early before 5:30 a.m. and breaking into my spiritual time. I haven't FELT like listening to deep thoughts this week from my ebooks, and just want to coast along on a romantic song and a cloud. But without that time, my fortitude is down. My emotions are raw rather than cared for. So, I came home, made some brownies, and decided to pull it together.
So! here is my have a better day mini-pack. You're welcome.
First some ideas
https://www.theodysseyonline.com/100-things-to-do-when-youve-had-bad-day
Make some brownies. Seriously. Brownie batter makes everything better. Just don't get salmonella.
Listen to some of my favorite songs (don't laugh at my song choices, I fear I am a simple cliche. That's okay, you know. The right people still love me).
https://www.youtube.com/playlist?list=PLYjZBZyb8_3DaOm16CLfq4lRNcrXvZpLO
I often go out for a diet soda in the evening to listen to music, get a break from putting Alec to bed, and get my second wind. But I think I might just take a bath tonight and just soak (but I am restless, so I don't know how that will go. It's hard to lay in a hot tub when your nerves are hopping all over the place).
Finally before bed I will watch a favorite show with my husband. Our go-to is Zoolander, but there won't be enough time. We'll probably catch some of The Office. Who doesn't love that show?
And it will be better.
What do YOU do to cheer yourself up?
https://youtu.be/gH476CxJxfg