posts in category
being human
Sunday, October 18, 2020
Photo by Benjamin Voros on Unsplash
Have you been playing the balancing game-trying to give everything and everyone just the right amount of time and attention? I have been thinking about time management lately, and while I know some schedule out each day, week, month, to perfection-I know this isn't the route for me.
Schedules vs. Routines
First of all as an INFP (what's that? here's 16personalities description), the word schedule itself makes me a little cranky. I like routines, mind you. A quiet morning coffee in hand, contemplating life and where I stand in it, are just perfect. Every day. Slipping into bed, the perfect amount of lighting in the room, book or ebook in hand, pillows fluffed just right, is perfect every single day. But all that stuff in between? Let's keep it loose. Let's NOT make plans. Let's let it unfold naturally.
Let It Happen
I don't know how I will feel next Sunday afternoon. How can I possible feel anything but dread if you try to force me into some arbitrary activity outside of my home. That's not to say Aunt Kate's backyard barbeque followed by a trip to Walmart and drive to Branson won't be exactly what I need. But how can I know that now?
I realize I am difficult.
And I have been thinking that maybe for people like me, it is less about perfect balance and more about perfect moments.
This week I will shower my kids with attention and activities, next week they will play with the neighbor kids and I'll catch up on laundry. Today we have an impromptu game night and whoever can make it makes it. Next week, I'll screen my calls and snuggle in bed with a book and a glass of Cabernet. Perfect moments happen. They can't be planned.
When I discovered my newly remembered love for fiction reading, it changed my focus away from my online shop. And I realized I was done with the shop. Reading has always been a greater passion to me than kids' clothes. Reading changes my soul in a way that trying to earn money cannot. So one was let go and one I continue to pursue.
A Surprising Need for Control
This doesn't mean I am easy-breezy. In fact, I often doubt my INFPness due to my need for control and pickiness. I am not okay with just any background noise (and honestly, silence is golden to me). I can't just let the radio play. I need the right song at the right time, or nothing at all. In fact, I often think my lack of commitment to future plans has more to do with my need to control the atmosphere by attending to my current mood than any happy-go-lucky easygoingness. And I think people misunderstand that and either steamroll me or think I am being intentionally difficult. I am just being me.
Recap
So, if you are finding you are struggling with finding the right balance or the right schedule or the right PLAN-maybe you are like me. And maybe focusing on your comfort routines and maybe letting your need to attend to your current mood and feelings are what you need in the future (I ALSO easily think I could be an ISFP (description HERE)-despite my lack of artistic prowess-especially when I am healthier and not ruminating on things. I would be totally cool with that, too).
Currently:
Listening Spotify:

This post contains affiliate links for
https://www.amazon.com/
Reusable K-cup mix of Great Value french roast and Creme brule!
Saturday, October 3, 2020
I woke around 4 and played on Facebook-Oh. I just realized I went to bed after midnight. Hmm. I did not get enough sleep! It's going to be a long day, I guess.
Being super hungry, I decided to go surprise everyone with some McDonald's breakfast. Karl had hinted at St. George's donuts last night, but they don't have a drive-thru and that requires a whole different level of grooming. So I was thinking about some Mickey D's breakfast burritos and then stopped myself. I had a lot of wine last night. A few quick punches into an online calculator and realized what I sort of felt in my cells already-I should not be driving until around 6 a.m. I can be quite cautious, like ISXJ cautious. I briefly think of the times out drinking with friends and how I was always watching people and purses, wanting everything and everyone to get home intact. This is a pride thing-it embarrasses me. It is embarrassing to be careful and cautious and worried when I want to be carefree, and fun, and original. But that's my broken record.
So last night, riding the happy wave of red, red, wine (a good deal of it is reading--why do people DRINK so much in novels--do real life people drink so much or are the publishers trying to push alcoholism on us as a society--or maybe it is just that drunk and uninhibited characters are more fun and unpredictable for the author to work with), but craving people. I enjoyed hanging out with Alec of course, but when I drink, I generally want people around me laughing and having fun. I rarely meet people I'd consider peers though. Either they are one or two decades younger, or they are overly religious and well-behaved and wouldn't put up with my shocking words. I mean shocking not in a vulgar way--that's boring--but just maybe, overtly honest? It's a problem.
I am so happy I am reading fiction again. It is just so exciting to get totally wrapped up in other worlds and other people. The main problem is 1) they are fictional and when I want to get totally wrapped up, I want to be there living out the stories, and 2) I like some not always high quality stuff. I struggle with embarrassment over not reading top-notch quality literature and wanting to just have a good time and be happy. I think the key is to adopt a key phrase and when I start to feel like maybe someone is judging me, repeat my phrase and fuggedaboutit! I am tough. I am strong. I can read smutty romance all I want, dang it!
I cried a bit too much yesterday. It was awkward because I was at work, and by afternoon I was completely drained, eyes dry and tired. Letting loose a while felt really nice. But today I wake up, optimistic and excited. It's Saturday. The house always, always needs cleaned, and Liam needs a haircut desperately. The little boys can get away with longer hair because theirs lays nicely on their head, but Liam's is thick and coarse and sticks out strangely when it is getting longer. Fascinating stuff, right? Can you believe I am not a more popular blogger? Shocking.
I thought I would wake up sad, but I am not. I feel relieved and refreshed. Relaxing completely last night was needed perhaps. I had planned a good gut-wrenching post because readers like that. That gets shared and looked at. That brings out dozens and sometimes triple digit readers. But, I don't feel that now. I am not going to prostitute my feelings unless they are authentic and genuine.
I am nearing the end of A Court of Frost and Starlight.
This is an affiliate link for Amazon.
This main story has been told in the first three books--this is like the Holiday special, as someone in a Facebook fan group stated. I am enjoying it though. Letting my mind be back in Velaris, dreaming of dreamy Rhys, and Cassian, and Azriel. These fictional characters are living the life, man. The next book is supposed to focus on Cassian and Nesta's "relationship," of which there doesn't seem to be much of one yet. Nesta is a hardcare, withdrawn bitch, but I get it. There is a fountain of mushy feelings she is hiding in there. I think her core is rather tender, so she protects it well. And Cassian. He's like the outgoing dumb jock, the ESXP, the cheerful and hot Emmett of the group, for you Twilight fans. Rhysand is the main man, but Azriel-- I want more of him. Strong, shadowed, and quiet. I want to hear his thoughts. Anyway. Y'all see why I get embarrassed? I am a mess.
It's funny how a book or movie can change little things about the way you live. Rhys and Velaris are always described as smelling of sea salt and citrus...so of course, I traded out my normal wax melts (usually warm, autumny scents) for the closest I could find. I have two mixed together. I like it. Jasmine is a scent emitted when magic is used, and Taryn just so happened to get me a jasmine scented face oil for my birthday in August. So using that makes me happy. Usually. Sometimes jasmine reminds me of bathroom freshener. They don't drink coffee in my book. They are tea drinkers. I don't know if the author is British or what, but it is a bit sad. I am trying to live this imaginary life as much as possible and coffee really needs to be a part of that life.
I am going to read Crescent City next, and then read the Kingdom of Ash series.
So that's my weekend plan. Finish A Court of Frost and Starlight this morning and start reading Crescent City. I have to work with my homebound student tomorrow. I took on a homebound student because so much of our money tied up in paying off credit cards. THREE MORE YEARS before they are paid off, barring extra payments. It hurts. But it has to hurt, to feel it. The more it hurts now, the longer I will go before using credit again. But extra income to continue living a pleasant life with trips and cute things is nice.
Do you have great Saturday plans? I love it when people share back. Makes this big, cold world feel a bit cozier, you know?
Sunday, September 13, 2020
It's funny how the spirit soars, the animal body stands erect, and good moods prevail...only to slowly deflate as the weeks wear on. Last week, I was on top of the world, I loved everyone, and felt confident in all that I did. This week, though, I have felt myself falling slowly. Just a downward float back into the land of insecurity.
I chose A Mighty Queen under the impression that I would be writing articles of success and inspiration. That is what the people want. People want a sure-footed leader with straight answers. To be such a person requires such self-denial however. Self-denial which smothers the soul over time. Plus, I used to always sing, "Gonna be a Mighty Queen," because I have no desire to be a king. I like girlyness.
I knew I was falling when I found myself chuckling angrily when someone snubbed me as I said Hello. Now, I know there are a hundred reasons why someone wouldn't return a greeting, but my ego was hurt, and I jumped into self-protection. Ten years ago I would have been disappointed in myself for my lack of control and letting the situation get to me and being mean. Five years ago, I would have been disappointed but understanding and forgiving of myself. Now I am understanding, but I also hold myself to a higher standard. I should have just let my embarrassment in the minute wash away and move on past.
There are times I look about me and I see how mean people can be. How self-righteous and angry and gossiping and hurtful. I find myself standing there wondering why I ever thought they were cool or admirable or hoped to be friends with them. They are no better than me. They might play the game better, but inside their hearts are just as tainted as everyone else's. It's so disappointing when the facade of idealism wears away and you see people for the selfish, broken souls they are. I guess we all are.
I feel so fragile today. Every word and expression, every phrase and action is sifted through searching for the needle. And sometimes the sharp needle can always be found.
And the work piles up around me and I don't want to do it. I want to escape, but I have no escape. I am slowly untwisting my heart strings from my novel having fallen "deeply" in love with a fictional character and fictional life, and am waiting quietly for the surging emotions bubbling over to calm and slowly drain away. I did this to myself, and damn, if it wasn't fun, but returning to homeostasis is a must, I suppose.
And at least another week of falling awaits me, and I think that someday, in a few years time, perhaps this rise and fall won't rule my life anymore, and somehow that saddens me. Who will I be then without the ebb and flow of powerful hormones coursing through my body. Not to mention how rapidly my face will fall. I think about it. I have reached the age that it doesn't matter anymore. The imagined weight loss and tummy tuck and breast enlargement and nose reduction, all the lovely things I was going to do to be just a wee bit cuter are really irrelevant at this point. Nobody cares. And I stand here, shaking in my raw soul, aware of my meager accomplishments, aware of my transparent weaknesses, embarrassed by my failings, and just..wait.. For the clock to turn around again, for the sunlight to burst through once more. It will come. And I will tell you joyful stories of strength and peace.
Sunday, August 16, 2020
I spend so much time discussing books, self-help, and my internal musings, I thought it might be fun to share a few totally irrelevant facts about myself! Enjoy! Note: I do think I may have mentioned these before, but hopefully it was on a different blog.
1. My right ear lobe is torn. When I was seven, I was sliding down one of those metallic farm pools which had been placed upside down against a fence to dry. A boy had climbed up with me and grabbed my earring accidentally as we went down. My parents took me to the doctor, who felt I was too young to stay still during the minor surgery. Eventually when I was older, it just wasn't a family priority anymore. I use superglue when I want to wear earrings. When I was in high school I tried clip earrings, but they would grow slowly tighter throughout the day leaving me with bleeding and infected lobes. Once I borrowed my mom's tiny diamond studs. The superglue wore off and the stud was lost. She never asked about it, so I never said anything.
2. In preschool and elementary I was in trouble nearly every day for talking. I was very extraverted. I was always the last to finish a meal because I was so busy talking. I lived with my nose against a brick wall for the first part of any given recess. Unfortunately I was also very honest and blunt and learned it was better not to say anything. Much less trouble that way. I always wonder if I might have fared better with my bluntness had I been male. The expectations of supportive warmth are not the same for males.
3. I have had a completely sober out-of-body experience. It is so hard to put in words, and I totally understand all the more scientific reasons for such an experience-but...I'm telling you I was flying around the room with my body on the bed.
4. My first pregnancy ended in a miscarriage. It was planned and I was just 7.5 weeks along. I was so very sad. I was too shy to go to the hospital and the sac/embryo slipped out. As I attempted to wash it off in the sink to get a closer look, I dropped it down the drain. It was traumatic. This is one reason why strong punitive laws against women who have abortions scare the Hell out of me. How could I have proven that was a miscarriage? I have always called the baby Mallory.
5. I believe my mom woke me up the night she her heart stopped and fatal damage was caused in the hospital. Many of my readers have already heard the story, but it was quite an experience. I won't rehash it here, but here the link:
Why Downton Abbey?
Wednesday, August 5, 2020
How to talk about a pain that doesn't like to be discussed. The lump in the throat, wetness dripping down, running across a heart that doesn't care to dwell in the pain.
August has always been a marked time of year for me, because my birthday falls in August. It was always the last month of summer as a child, with long, hot evenings stretching out as the cicadas screamed out into the starry nights. As an adult, August was a time when college started, and the kids' school started, and later, when I would return to work to joyfully begin preparing my classroom (when I worked in a school where I had one), and getting ready for students to return. It was one of the best times of the year.
Two years ago, though, everything changed a little. One August day, my 21-year-old son came by for a visit, said goodbye, and walked out the door-forever. Caleb had battled with depression for years. He had struggled with the world since he was very young, even in preschool he stood out, and in later elementary was rejected by his peers. As a young, inexperienced mother, I tried to do what I thought was best-but who really knows what best is? I could talk forever about signs I might have missed-or maybe just didn't know how to handle-but the fact is, August 4th, he said goodbye as if it were just another day and August 8th, they found where he lay. The days between those days stretched into eternity, but a monotonous, uneasy eternity. Although I love using strong, melodramatic words when I write, in reality, I tend to be on the optimistic side-almost to the point of detachment. I can't help it. I truly, truly believe it will all be okay in the end. We just don't know exactly when the end is, and that can be frustrating.
As his mother, I wish I could jump back into moments long-forgotten and find ways to make it all turn out better. I wish I could find ways to improve myself and make him whatever I was supposed to make him, instead of stepping back to let him become. There must be more I could have done. There must have been a thousand little opportunities to spread light which dropped into the abyss.
There were things I wish I had known. Perhaps groups my shy self should have forced myself into. And now I am faced with---just---an abrupt end to a life which had been painfully blighted for years. And the simplicity in which I can carry on brings a feeling of guilt and "What the Hell is wrong with me, that I can keep smiling?" And the sun still shines and the complexity of human life keeps spinning the world around.
This is August.
Friday, July 10, 2020
Photo by
Artem Sapegin
on
Unsplash
Biography and Autobiography is not a genre which I find attractive typically. When I picked up the book When Breath Becomes Air, by Paul Kalanithi, after it was recommended in a Facebook book group, I found myself initially disappointed to see that it was an autobiographical book. However, it was fairly short, and I decided to give it a try. Within a few pages, I was hooked. The writing was interesting and the tone was one of a calm friend, explaining his world to me. I wanted to know this person.
This is an affiliate link.
What interested me first was his casual dedication to excellence. The importance of a top-notch ivy league education to his family and the lengths his mother went to in order to ensure he was properly educated to be a competitive applicant to the top schools was fascinating. Honestly, it was a whole new mindset for me. All my life has been focused on reminding myself it was not a race-life was about experiences-prestige doesn't equal meaning. Suddenly, this person is earnestly talking about the importance of striving, and it was just--fascinating. My working class worldview couldn't help but be shook up a little. I found myself wondering how the mindset of his family and his friends was so different from mine. Are they just naturally more intelligent and thus striving towards excellence in their field is the only way of life they can fathom? Is it snobbery and keeping up with the Joneses-a life filled with achievements for bragging rights? Is it to build up a strong financial future so they can spend more time later working on wants rather than needs. I don't know. I was completely intrigued. My whole life was built around consoling myself that it is okay not to get what I desire because that isn't where meaning was to found anyway. To have someone so easily speak of achieving major accomplishments as if they were base expectations for life was just incredible.
The book itself is a heartbreaker. You will feel the wide open expanse of time as Paul briefly describes his childhood and feel the time cave in as he discusses his struggle with lung cancer. Paul struggled towards finding meaning and throughout the book, I found myself slightly unsatisfied. I kept waiting for that aha moment of illumination, when understanding of the purpose of life would shine on me, but it never came. His discussion of his childhood religion, and his belief that mercy trumps justice, left me feeling a bit in the dark. Of course, mercy trumps justice. Isn't that Jesus' point? Mercy and grace-giving people more than they deserve- are hopes we all cling to desperately as we feel life slipping away. But...why? Am I a sociopath in that I don't feel tremendously guilty about things? I feel bad when I hurt someone's feelings, particularly if it was intentional, but I don't writhe in my bed at night worrying about coming hell fires or even karmic vengeance. We are all just babies learning. My mother converted to Catholicism the year before she died. I struggle to understand this conversion. What had she done that was so bad she felt the need for someone to tell her God's grace was waiting. God's grace is all around us. God's grace is within us. We don't need Father Joe to tell us this-but maybe some do. Maybe some need that external validation that God loves them and will be merciful in light of their failings. It's a mindset I just don't struggle with. I've spent my share-precious few- less than two hands-of nights on the floor wrestling with the darkness and God's seeming absence. I've known what it is like not to feel another human's tender touch (besides my kids) for years, and finally broke down, staring at the carpet fibers as waves of darkness crashed over me. I've cried out in silent tears to God about the loneliness and despair of a world in which I just couldn't see or feel God's presence at all. But then, the loving arms of sleep would pull me in, and in the morning I would rise once more.
But perhaps I am lucky. Perhaps my brain chemistry is just so that optimism is bound to peek around the corner even in the midst of the darkest thoughts.
And I started to feel that dark futility after I finished the book. For a brief moment, no matter how interesting and entertaining the book was, I wondered where Paul was. I wondered where the people I have lost are now. Are they there? Do they exist? My mom is deep within my cells-I am made of her. But Caleb? I can't feel him in my cells. I can't feel him around me. Is it because he takes me and goes out somewhere else? Does he feel me within him? If anyone has disappeared and ceased, it is him. And the darkness of death fell over me for just a moment or two. What happens when we die? Not the stories of old books, not the desires our heads have created, but what really, really happens? Is there this whole other existence, elsewhere? Is that the fairy tale we have created to make the days happier? Does the truth even matter? And then I pulled the sunshine out again. I will choose that which makes my soul sing.
And the book was good.
Monday, June 8, 2020
I know the picture is odd to this post, but we took it in South Dakota (with my daughter's superior camera) and it is just so peaceful.
I know, I know. The book has been out forever. It is just so Mars and Venusy, I don't wanna be like everyone else and read the book. But I have been thinking of the miscommunications issues I have been having with my spouse and I thought, welp, I will give it a look.


This contains an affiliate link.
I just started thinking that maybe the way I was interacting isn't quite the what he was needing.
After taking a short quiz online, I discovered my number one love language was Acts of Service, followed by gift giving/receiving, followed by quality time. And that is true. I love it when my husband does something sweet for me. I love it when he runs a bath, or thinks up a solution to my problems (not always, sometimes, you just gotta listen to me whine), or buys me a little surprise gift.
However, he might not feel the same. He hasn't taken the test yet, but I am predicting he will score high on words on affirmation and physical affection. Two areas I score really low on. I am curious to see what he scores, and will update this when I know for sure.
I think however, it may explain why the things we do for each other aren't received like we think they will be. I look forward to finding out!
Update!!
So my original hypothesis was right. My husband's high scores were physical affection and words of affirmation. I guess it is true what they about men wanting to feel "respected."
I think this is interesting, because the it gives us each insight into how to make the other feel loved. I feel like he should feel loved because I usually make (granted a mediocre and cheap-I'd rather spend my money elsewhere) dinner and do his laundry. But he'd rather snuggle and be thanked for the things he does and the work he does. Meanwhile being told I am amazing or do so much for the family, while nice from time to time, too often feels like groveling to me and makes me feel weird. Give me a bath, time alone, and some sushi, champagne, and chocolate if your goal is to make me feel special.
Which is also interesting. When I imagine love, I imagine the physical aspect and the amazing words. But when it comes to every day life, I want you to do things for me and buy me things. Ha! I don't know what that means!
Monday, April 27, 2020
What if, for a just a little while, we stopped the nastiness?
I know, I know, how idealistic of me.
When all this first started and items started to disappear from the shelves people began to worry. A local citizen started up a facebook group to spread information , help people locate necessary goods, and find out when their stores were operating. Everything was changing rapidly and this group did a fantastic job of providing community members with the information they needed.
After a couple of weeks, however, it started to get a little nasty. People started posting opinions and politics and eventually it became a place I didn't want to hang out anymore. As time has gone on, the supply of most items I want has balanced out anyway. I even managed to score a tiny bottle of hand sanitizer last week!
Life goes on, even during a pandemic, and it wasn't long before the memes started. They were funny and clever and at first, poked fun at this weird situation and all the ironies we were being faced with. But they slowly began to change. Suddenly all the friendship and comraderies started to disippate, and people began moving back to their corners. Instead of honest discussions about the repercussions real people were feeling, people started name calling. It didn't seem to matter which side you were on, you were wrong in someone else's eyes.
Worried about getting your job back or paying your bills or not losing your business? Someone had something to say about that.
Scared of being forced to work as an essential worker. Someone was mad.
Scared of getting a disease that could be deadly? Geez. Obviously the left mainstream media had you fooled.
Worried about the government using this to limit your freedom (now or in the future)? Well, you are just a dumb trumper.
Boy, this will show those dumb anti-vaxxers!

Buy an extra bag or two of flour and rice because you are worried about your next paycheck? How selfish!

I think the very, very worst I have seen is people stating, "No medical care if you go to a rally. Let all the Trump-lovers get what they deserve." And believe me, I am no Trump lover.
The truth is, many of us fall into more than one of those categories. Some people may put all their trust in the government and feel very secure with shutdowns. Others may remember governments of the past centuries and be very scared. The truth is, there can be unintended consequences and fallouts from ANYTHING, and we still don't have all the answers.
And no matter which side you fall on and who you believe, your feelings are valid, and your thoughts might be very real. We don't know how this will play out. We don't know know how long it will last, how severe it will be if it returns, if they will find a vaccine which works effectively. We don't know if governments and private corporations will take advantage of this to gather more control.

On top of all of these unknowns, everything in life has shifted. The smiling face at Walgreens is now behind a plastic partition and ugly blue mask. Every one in the store looks warily at everyone else, and people move away from others. I greeted a fellow teacher as we passed outside the school building a month ago, and while he smiled, he also moved a few steps away from me. It is hard not to take it personally when a person steps away as if you are diseased or dangerous. The Karen in me isn't used to this! I'll reach to grab a can of corn, and someone turns to look, and I think, "Oh my God, I am in their space." Yesterday, I witnessed one older gentleman reach out to another other man, knowing he was of the same political persuasion and say, "I am not afraid to shake your hand." As we stared in horror, the second gentleman smiled and said, "That's okay, I was just about to wash my hands, anyway."


This is not normal. None of this is normal. And to have every little aspect of life turned upside down and for how long, we don't know, is really hard. And to start splitting it into partisan ideals is just too distressing.

And I just wish, we could all listen a little harder. I wish we could listen to the scientists, consider the politicians, and accept our neighbor. I wish we didn't need to prove a point, by being gleeful at the thought of protesters getting sick, and I wish we would not reach out and shake a 74-year-old man's hand right now to prove a political point.



Sunday, March 1, 2020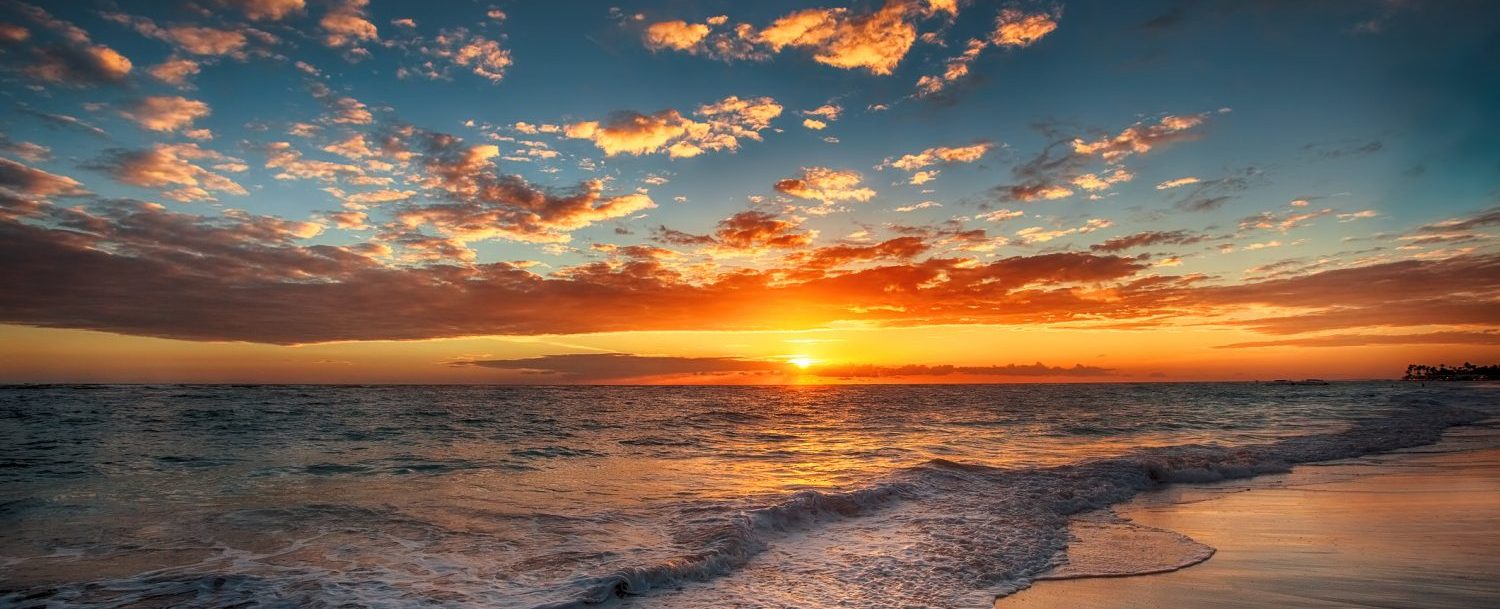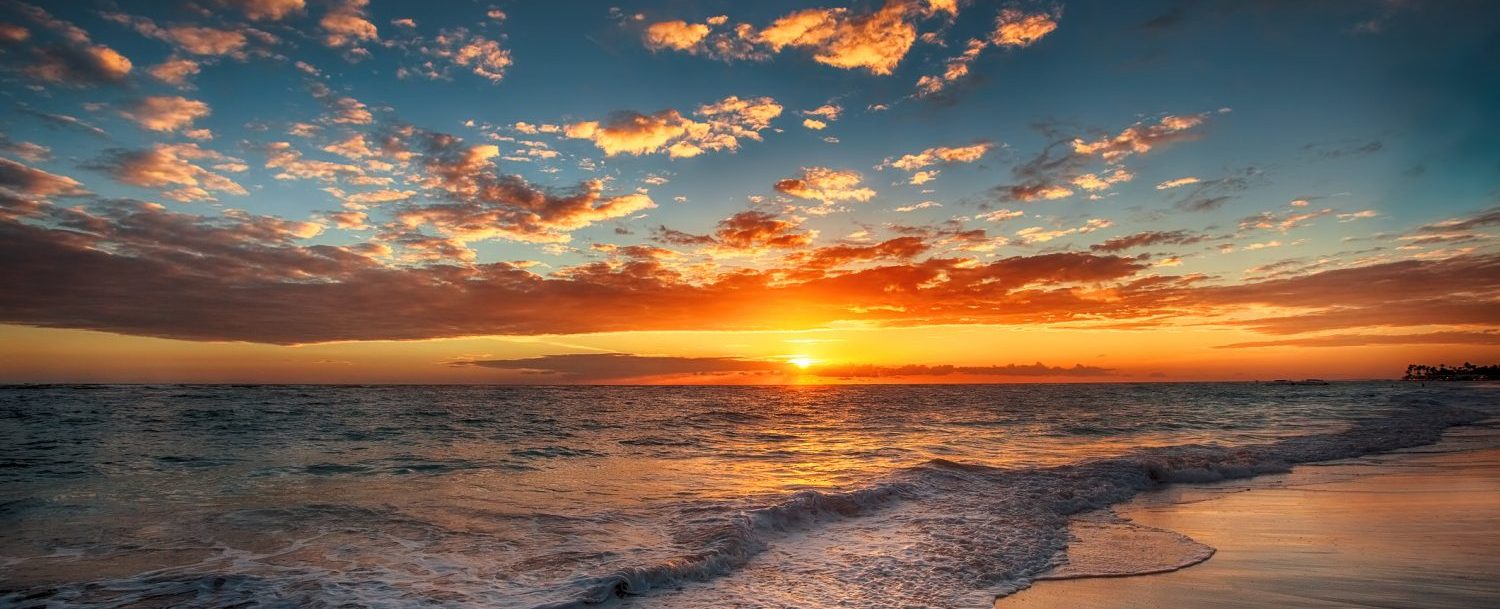 It has been a long and beautiful weekend. The days crawled by as the children played with neighbors in 60 degree weather. I did next to nothing. Oh, I did some maintenance housework, my husband and I rearranged the bedroom, (managing to avoid the Coffin position for the bed, for those who read my personal blog), and the house received a good airing. I did some things for my online shop, but really, it has been a lazy weekend.
I paid off my library fine for the coffee damaged books, and have more on reserve. I have been listening to books on Audible, but this will not be about them.
I found a short little article which so succinctly summed up my feelings on healing and responsibility, by Brianna Wiest,
Trauma is not Your Fault, but Healing is Your Responsibility.
This article has been timely for me because I find myself being reminded of snippets of unpleasant memories. Not the memories of my many, humiliating mistakes, but memories of moments outside of my control. Many of these occured as child, a few as an adult. And sometimes it is helpful to be reminded of the pain and trauma of the past for various reasons. For one, a depth of feeling brings a sense of painful angst which drives me to write, drives me to create. Also, little Jill just sometimes wants remind the world, she is still here, and the scars still mark her skin.
But, the thing is, noone can fix the pain, but me. It doesn't need erased. It needs acknowledgement. But acknowledging it and dwelling in it are different. We all have our scars. In some way, we have all been hurt. Some have faced more trauma than others. I am luckier than so, so many who walk the earth. If I don't choose to learn and grow and takes steps to make different choices, my life can never accomplish what I was intended to accomplish. So while at times I choose to snuggle up with the inner child and hold her, I don't choose to live in that place.
I believe in a higher power who listens to me and helps me. If I ask for strength, or guidance, or wisdom, or even for unspecified help, I believe I will receive it. We are our own superman. We are the ones who intervene for our more fragile selves and take the leap of faith and ask for help. We are so strong and so powerful when we learn who and how to ask.
If you are like me, a part of you is dismayed with this focus on self. Perhaps you, too, feel your focus should be on helping others. But my dear, you can't save anyone until you have learned to save yourself (or to ask God for the help you need). You can't hold your child aloft in the crashing sea if you don't put your life preserver on, too. There are so many things I wish I understood decades ago. But with faith I walk forth, and the blame game stops, and the healing begins.
Thursday, February 20, 2020
"Imagine having a friend who always made you feel bad about yourself because every time they came over they told you what was wrong with you." That loosely quoted quote came from my morning motivational series on discouragement.
I have been discouraged! Anxious. Stressed.
I realize a great deal of this comes from my own perfectionistic tendencies. I apply these to myself as well as others. I think part of me sometimes feels there is a positive proactivism in being perfectionistic and that in harshly holding myself in line, I will become the better person I want to be.
As we know, though, the inner critic, often backfires when it is too harsh, too unaccepting. Wisdom tells us we will let ourselves down. I will make a snarky comment without forethought, or a customer will be disappointed because they didn't read all the available information. My natural tendency is to jump harshly on myself. Rude comment? Welp. That's it. Noone will ever like me. Angry customer? Welp. I suck. Why on Earth would I think I could run a business? And I feel this shame over myself.
But Gosh darn! Enough already. The anxiety riding in my belly this week, requiring me to rely on Benadryl to relax into sleep and to wake up in a slight fog is just so absurd.
I made a snarky comment. Most people will know that snarky comment is a reflection on me and my insecurities. Other people make snarky comments all the time. That doesn't mean I should just not care what I say. But rather, the moment has passed, and I need to let it dissipate, and move on.
My unhappy customers? Well, on the one hand, it was spelled out clearly on the item page when shipment would come. Shipment has been slightly delayed due to issues with the supplier and a health scare, but not significantly so. However, as the seller, I have to realize people probably don't take the time to read all the information carefully. I have to either not presell, or make it very clear along with a follow-up email offering a timeline and a way out.
I have to LEARN from this, not throw in the towel in shame and discouragement.
I believe in the inner critic. I believe in holding ourselves accountable and pushing ourselves onto higher moral and professional grounds. However, the inner critic has to also be loving. The inner critic has to offer proactive help, not helpless disappointment. Working towards kinder thoughts and words is always a good thing, but allowing myself understanding and the ability to occasionally screw up is required. I don't know anything about running a business. I have so many things to be proud of including the signs showing that I am on the verge of beginning to figure how to make it profitable. That's a huge leap since we really started up last July. I am becoming more knowledgable and competent all the time.
I need to recognize and realize those accomplishments. I need to continue to work towards giving myself grace and mercy. I don't HAVE to punish myself, just as I don't have to punish others when they let me down (or make the occasional snarky comment-although, I wonder, if my quest to become the loving and sweet Melanie Wilkes, if I will make myself into the most boring person on the planet. Time will tell, I guess). I think that is the balance I struggle with. I spent years self-repressing and hiding because I didn't trust myself, and as I have struggled to break free from those self-imposed prisons, I tend to sway when I make mistakes and upset others. It's a process I suppose.
On a side note, we talked briefly of out-of-body experiences and life after death in the office yesterday, and I was so happy. I think of these things all the time, and it is so fun when other people join in!
Thursday, February 13, 2020
You know it is one of those days when
Daniel Powter's Bad Day
is running through your brain like your theme song. It started early. It was just off. My classes were fine. The kids were fantastic. We talked and laughed, they asked questions, I answered. Behaviors were great. Even the kids who challenged me had valid points, which was refreshing. I got enough sleep. I liked my outfit. My hair was a little questionable, but nothing is perfect, right? But everything felt off. Every offhand comment felt like a smudge, a swipe, a swat against who I am as a person. And I felt this creeping shame crawling over my skin, flushing my face and branding me as a misfit. I dreamed of a hot bath and a good cry, but nothing was really WRONG. So there are no tears.
There was this thing nagging at me and bugging me, until big girl Jill, came up, snorted, labeled it jealousy, and I had no choice but to deny it and build a story to fight against it, or acknowledge it and roll with it. Big girl Jill is actually pretty wise, so I listened to her.
Then Tierney had a phone call from an upset customer wanting to know where her things were. I get it-she sent us a lot of money-but she neglected to note the page said these were preorders and wouldn't begin shipping until mid-February. So I called her back and soothed her, but this flashing "Failure" sign was lighting up my brain.
I haven't had my morning time this week. People keep waking up early, early before 5:30 a.m. and breaking into my spiritual time. I haven't FELT like listening to deep thoughts this week from my ebooks, and just want to coast along on a romantic song and a cloud. But without that time, my fortitude is down. My emotions are raw rather than cared for. So, I came home, made some brownies, and decided to pull it together.
So! here is my have a better day mini-pack. You're welcome.
First some ideas
https://www.theodysseyonline.com/100-things-to-do-when-youve-had-bad-day
Make some brownies. Seriously. Brownie batter makes everything better. Just don't get salmonella.
Listen to some of my favorite songs (don't laugh at my song choices, I fear I am a simple cliche. That's okay, you know. The right people still love me).
https://www.youtube.com/playlist?list=PLYjZBZyb8_3DaOm16CLfq4lRNcrXvZpLO
I often go out for a diet soda in the evening to listen to music, get a break from putting Alec to bed, and get my second wind. But I think I might just take a bath tonight and just soak (but I am restless, so I don't know how that will go. It's hard to lay in a hot tub when your nerves are hopping all over the place).
Finally before bed I will watch a favorite show with my husband. Our go-to is Zoolander, but there won't be enough time. We'll probably catch some of The Office. Who doesn't love that show?
And it will be better.
What do YOU do to cheer yourself up?
https://youtu.be/gH476CxJxfg